No matter the circumstances, everyone could use some support while coping with grief. When a relative or close friend has endured tremendous suffering during a chronic or terminal illness, you might feel a mix of emotions, which is perfectly normal. Deep down, you know your loved one is no longer suffering, but you still feel a profound loss that is hard to process. For this reason, hospice teams include grief support as part of their comprehensive care plan. Learn more deeply about how grief impacts us and how a caring and knowledgeable team can help you and your family through this difficult time.
Understanding Hospice Care
Before going specifically into the aspect of grief support, you may need to be aware of what hospice care encompasses. Hospice care is specialized care that focuses on improving the quality of life for a patient who has a debilitating condition that's chronic or terminal.
To begin with, you and your family member who is ill will meet with a multidisciplinary team to assess the needs of the patient and the family. In some cases, inpatient care is necessary for close monitoring and an immediate response. In most situations, however, the patient can receive hospice care at home. In both scenarios, 24-hour access to care, medication, and medical equipment are provided along with emotional and spiritual support.
In addition to providing care for your family member, a hospice is there to offer support to you and other members of the household who may be affected. This includes access to counseling with a mental health practitioner and/or a chaplain for spiritual support. Plus, the rest of the medical team provides consistent communication and updates. Even after your loved one has passed, the team will provide family support as well.
The Grief Journey
The grieving process differs with everyone, but it's common to experience denial or even shock right after your loved one's passing. You may have been anticipating the day. However, it still doesn't seem real. From there, you may go through phases of anger and depression as the new reality sinks in. These phases should never be navigated alone, especially if you notice physical symptoms setting in, like insomnia, loss of appetite, and unexplained headaches or body aches. All of these symptoms can accompany depression after experiencing a severe loss. The hospice team will also help you and your family through this difficult period by listening to you, praying with you, and offering guidance.
How Hospice Care Supports Families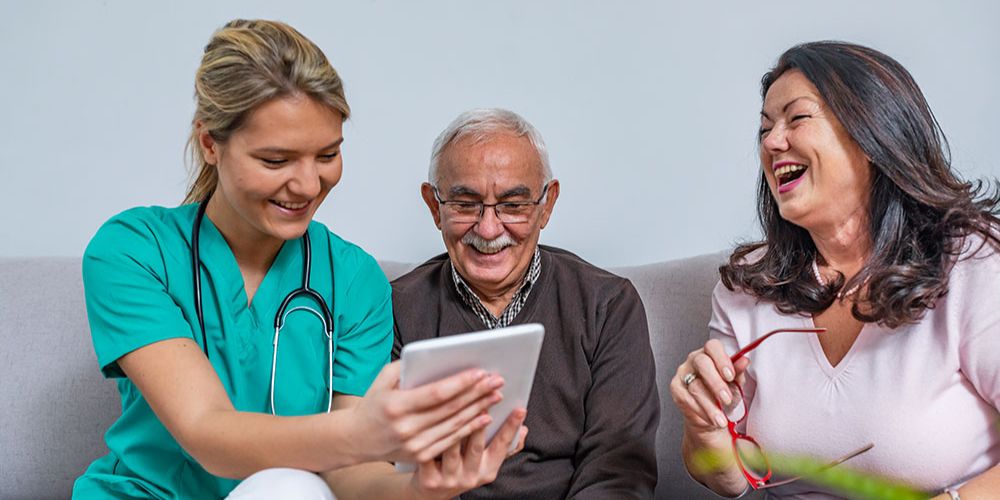 Emotional support for family members before and after the loss of a loved one
As your loved one's condition changes, the hospice team ensures continuous care, providing emotional support throughout all stages of your relative's illness and beyond. They offer counseling services and facilitate bereavement support groups. Following the loss of your family member, the hospice extends counseling and access to bereavement support groups, ensuring you are never alone during the grieving process.
Professional guidance in navigating the grieving process
As you cope with your relative's death, you'll be guided through the grieving process by a licensed, experienced professional.
Help with funeral planning and logistics
In addition to the emotional support, a member of the hospice team can assist you in making funeral arrangements and any related logistics.
Choosing the Right Hospice Care Provider
Hospice care involves many aspects in the area of patient care and family support. So finding the right team that meets the needs of your family is crucial. During your search, you should inquire about the following:
Accreditation and certification (all skilled staff should be certified with the appropriate background checks in place)
Services offered and their quality (including reviews from families who have worked with the team)
Availability and responsiveness
The process of grieving after losing a loved one is a complex and personal journey. Hospice care not only addresses the physical needs of patients but also provides invaluable emotional support to both patients and families. Abundant Hospice stands as a beacon of compassionate care, offering certified professionals who guide you through every stage of this challenging process. From expertly managed patient care, emotional counseling, and bereavement support, to responsive assistance with funeral arrangements, Abundant Hospice is committed to easing the burden of loss and ensuring you're never alone during this difficult time. Choose Abundant Hospice for comprehensive and empathetic support that truly understands and cares for your family's well-being.