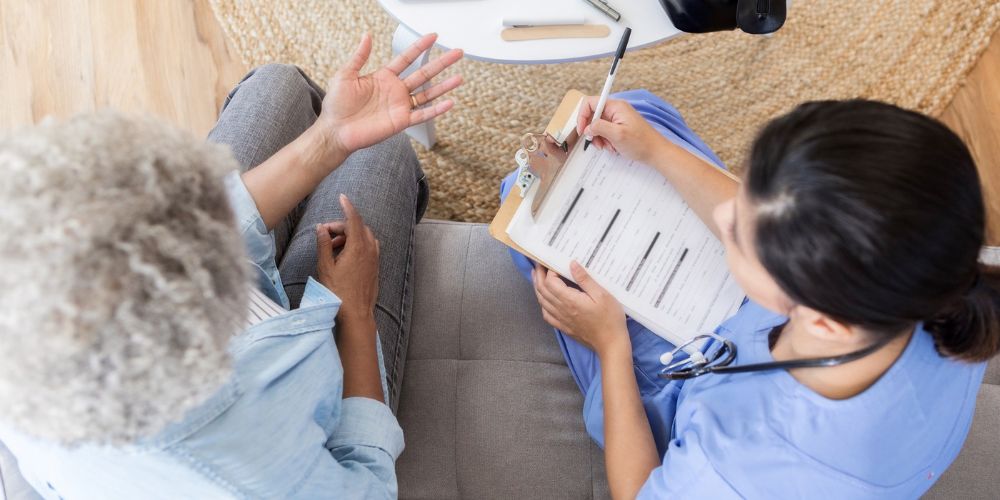 Hospice care is a specialized program of care and support for individuals who are dealing with a long-term illness, typically with a life expectancy of six months or less. This type of care isn't only for cancer patients. It primarily focuses on providing comfort and emotional support rather than curing the illness. A professional team of doctors, nurses, caregivers, and social workers is selected to provide hospice care service.
If you or a loved one is looking for hospice care, you must first evaluate your options, one of which involves financial help and especially Medicare coverage. Fortunately, this source of assistance can help with your services, thus eliminating the stress of worrying about the overall cost.
The Importance Of Medicare Coverage
If you qualify for hospice care, your family and Abundant Hospice will collaborate to create a care plan tailored to your loved one's requirements. Abundant Hospice's staff will be available 24/7 to assist you and your family whenever you require our assistance.
Medicare benefits provided by us, including care from the hospice team to therapists and counseling, enable our patients to be with their family in the comfort of their own home . If the situation calls for inpatient facility services, we'll handle all the details to ensure their stay is well taken care of.
Eligibility For Medicare Hospice
If you are a patient under Medicare Part A (Hospital Insurance), you have the chance to get hospice covered by Medicare if you meet the following criteria:
Your attending physician and the hospice physician certify you as terminally ill, with a life expectancy of 6 months or less.
You choose palliative care (also known as comfort care) instead of treatment for your illness.
You agree to receive your care from the hospice provider and waive all rights to Medicare payments for any treatment of your terminal illness.
Some common misconceptions about hospice care include the following:
It is for the terminally ill only.
It is for people with cancer.
It is only available for inpatient facilities.
Only professionals can take care of the patient, while family members can't.
Benefits Of Hospice Care Under Medicare
Additionally, you would gain the following benefits of hospice covered by Medicare in order to relieve pain and manage terminal illness conditions.
Services from a hospice-employed professional
Nursing care
Medical equipment
Medical supplies
Medications to manage pain and symptoms
Physical therapy
Hospice aide and homemaker services to assist with care and daily necessities
Occupational therapy
Speech-language pathology services
Medical social services
Dietary counseling
Spiritual counseling
Short-term inpatient pain control and symptom management and respite care
Respite care allows your regular caregiver(s) or family member(s) some time to rest. In relation to respite care, you would be admitted to a Medicare-approved hospital, nursing home, or other in-patient facility for up to 5 days, and you might have to pay a small co-pay. Although you can request respite care multiple times, this can be done only on occasion.
In addition to the aforementioned services, Medicare might pay for other services to alleviate pain and symptoms as recommended by your hospice care team.
Choosing A Medicare Hospice Plan
When selecting a Medicare hospice plan, understanding the available options is key. For this reason, you should compare different plans to find one that aligns with your specific needs and preferences. Plus, you'll need to evaluate coverage, services, and associated costs to make an informed decision.
Once you've identified the right plan, follow enrollment steps and ask questions along the way if necessary to ensure a seamless transition into hospice care. Taking the time to research and compare plans empowers you to make choices that best suit your individual circumstances and priorities.
Your Best Hospice Option For Medicare Benefits
To obtain optimal coverage for hospice care, you might need to look into two sources of assistance. Patients covered under both Medicaid and Medicare can readily access hospice services, ensuring comprehensive care during challenging times. Similar to Medicare, Medicaid covers the expenses related to hospice services including skilled care, assistance with household duties, physician services, short-term inpatient care to get pain and symptoms under control, medical social services, medications, and various types of therapies as recommend by your team. With the joint coverage, individuals gain  financial assistance for a range of hospice-related expenses.
For personalized and compassionate support, contacting Abundant Hospice is your best choice. Our dedicated team is here to guide you through the process and provide the care and assistance you need. Plus, our professionals can help you to find out more about Medicare and/or Medicaid coverage for services that fall under the hospice category. Reach out to us for a seamless transition to hospice care tailored to your unique needs.